One of India's few stores launched by women for the welfare of women "Udaipur Haat".
Gone are the days when women were considered no match for all the powerful men in this world. The new generation of women across the world have proved themselves beyond doubt in all spheres of life including the most intricate and cumbersome world of entrepreneurship. Aim high, work hard, and care deeply about what you believe in – this is their motto.
"Women are the largest untapped resources of talent in the world" says Nisha, the director of Udaipur Haat. Nisha is known by many different identities such as that of a humanist, entrepreneur, and an aficionado of culture and the arts. After staying abroad for 30 years, visiting and experiencing the art & culture of more then 60 countries and now settling back in Udaipur she thinks "Life-fulfilling work is never about the money- when you feel true passion for something you instinctively find ways to nurture it".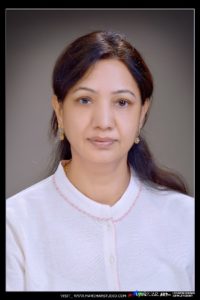 She strongly believes that "women's best protection is money of her own". Assured in her confidence, she says she needs to always take on things she would never do before. Today many organizations supporting women and promoting equality and fairness in wages, in behavior, and with opportunities have spent years putting women's rights at the forefront of their missions. The Udaipur Haat brand is also fueling this societal change for the betterment for women. This store supports and seeks support from all for women who are displaced or marginalized by domestic conflict and oppression or sheer poverty but same dreams as others to live with dignity, education for kids, sanitation and a decent meal every day. Same time across the planet, women in struggling economies may work hard to produce goods for which they receive little or no profit. Middlemen often buy at unfair prices that leave producers plagued with poor working conditions, health problems, lack of education and damage to the environment, Rajasthan is no different.
All domestic products of Udaipur Haat are developed by women, who need support and on fair trade principles, with appropriate payment given to those women who make them and selling directly to consumers cutting all middlemen and print excellent quality at very low prices.