A style statement is incomplete without adding the appropriate accessories with desired outfit. A pair of necklace can convert your sober casual dress to pep party attire, a pair of ethnic earrings can turn basic western clothing into hip indo-western look, a pair of rings and bracelet gives out the regal look on your hand.
One must be experimental with the choice of jewellery, the ones which are unique moreover heritage can be proven to enhance your social status in a go.
In the smart city Udaipur, the jewellery available over the market will be identical and you'll surely find one or the other person adorning the same piece of jewellery as yours.
But to rescue from committing a Fashion Crime, Udaipur Haat has been launched in the City of Lakes, with exclusive piece of jewels imported and handmade at an extremely affordable price.
Udaipur Haat – Best Place for Jewellery Shopping in Udaipur
The Vast Collection
Each individual carries their own personal style, thus creating the variations in the fashion tastes. Well at Udaipur Hat you don't need to worry about missing out the jewel collection of your choice, as there's a variety of exclusive articles in traditional Indian, Rajasthani, Indian + Western touch, Western and other styles as well. Also if you'd like to shop for your wedding jewellery, you must visit Udaipur Haat for the splendid variety of collection.
Jewellery Items:
As we mentioned the huge collection exhibits articles of various styles.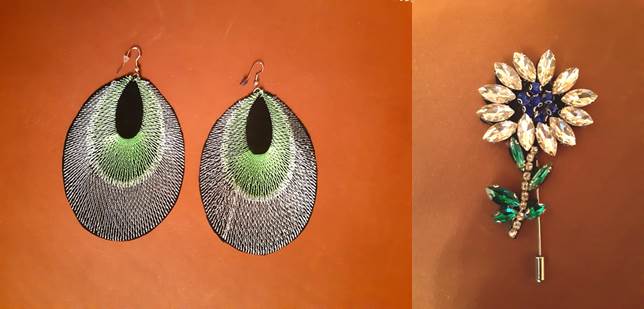 Neck-Pieces: Neckpieces include traditional heavy necklaces, pendant sets, choker pieces, multicolored, thread, collar, princess necklace, royal antiques, western chains with pendants and a lot more.
Earrings: beaded earrings, feather earrings, peacock style, traditional royal earrings, studs, western hoops, long earrings, drop earrings, danglers, and barbell earrings.
Bracelets: Chudi bracelets, leather bracelets, cuffs, fabric bracelets, pearls, beaded bracelets, charm bracelets, and bangles.
Rings: various categories of rings are included for different occasions, like casual western rings for daily wear, traditional rings, love bands, stone rings.
Also a range of handpicked wedding rings can be purchased from Udaipur Haat to add the uniqueness quotient on your partner's finger.
All these rare jewel pieces available under one roof at surprisingly low prices, as Udaipur Haat's agenda is to diminish the middle men and directly provide the articles from the manufacturers.
Where to find Udaipur Haat?
Udaipur Haat is located near the famous tourist spot of Udaipur Sajjangarh, Opposite Wax Museum.
When to Visit?
Any day of the week from 11:00 am to 7:00 pm.